Mauritius is the epitome of a tranquil getaway. The tropical paradise boasts iconic sun, pristine beaches, and inviting waters all accented by the friendly hospitality of its people. Situated in the Indian Ocean east of Madagascar, this island captivates visitors with its breathtaking landscapes and gorgeous coastline. From its warm ocean to its 161 km of coastline, from its magnificent waterfalls (including epic underwater waterfall) to its rushing rivers, from its rock craters to its lush forests and towering mountains, the natural beauty of this island truly has something for everyone.
Top Things Mauritius Is Known For
Let's take a look at things that made Mauritius famous.
Dodo Bird
Mauritius is known for Dodo bird, a flightless species that existed only on the island and became extinct in the 17th century. Standing about 1 meter tall and weighing around 10-18 kg, colonizers hunted and ate both the birds and their eggs. With females only laying one egg, it took less than 100 years for the Dodo birds to be completely wiped out, with the last individuals dying out in 1662.
Today, the Dodo bird serves as a symbol of the country, with its likeness on display in the Natural History Museum in the capital and featured on holiday souvenirs, t-shirts, and postage stamps. It's also depicted on the country's coat of arms, as well as on local banknotes and coins, the Mauritian rupee.
The animated character of the Dodo bird can be seen in the children's film, Ice Age, and also in the popular series, Penguins of Madagascar.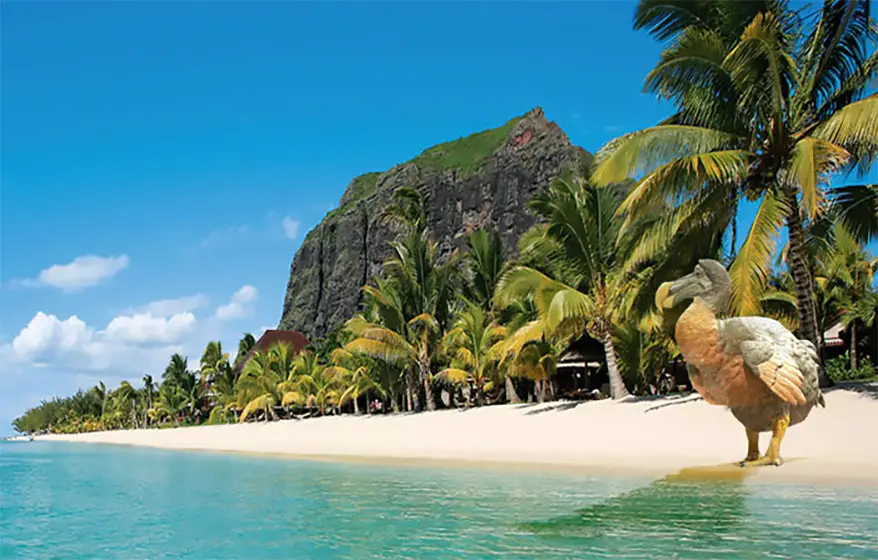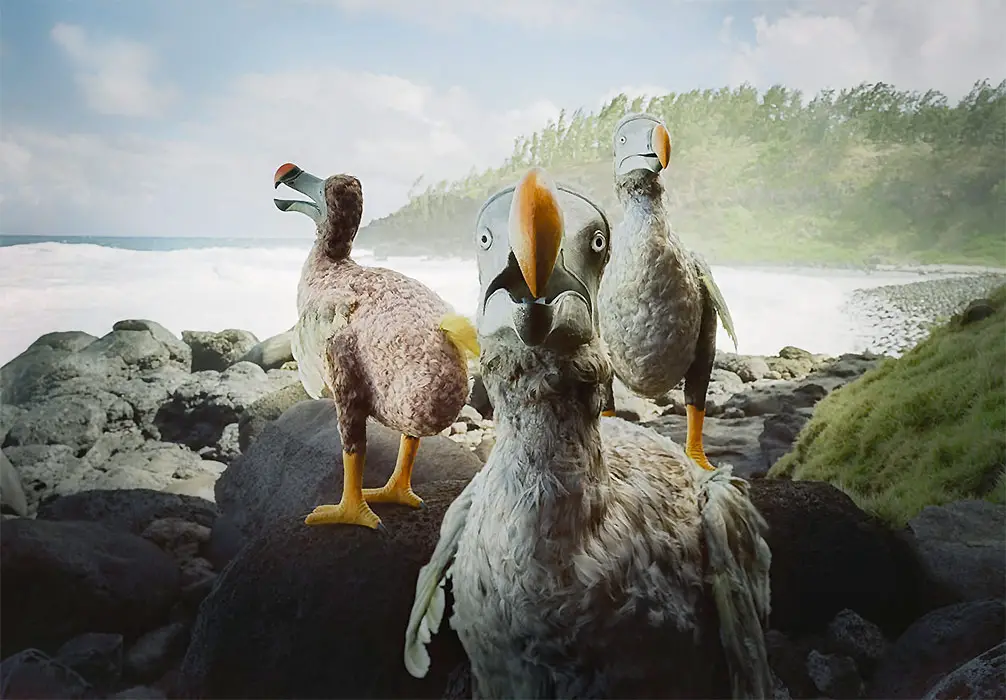 Underwater Waterfall
Mauritius is home to an unusual natural phenomenon, an underwater waterfall that can only be seen by taking a special helicopter tour. Though the waterfall is an illusion created by the movement of sand and silt in the water, the visual effect is truly breathtaking. That unique attraction made Mauritius world-famous.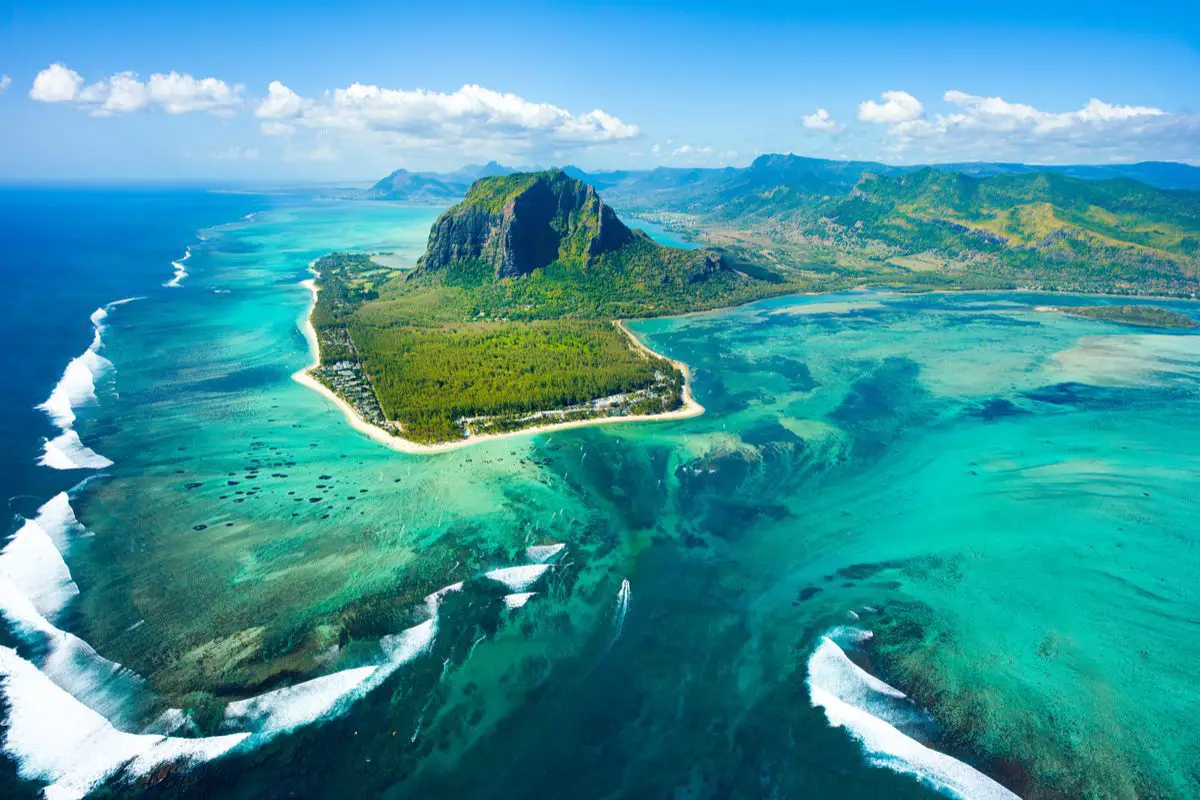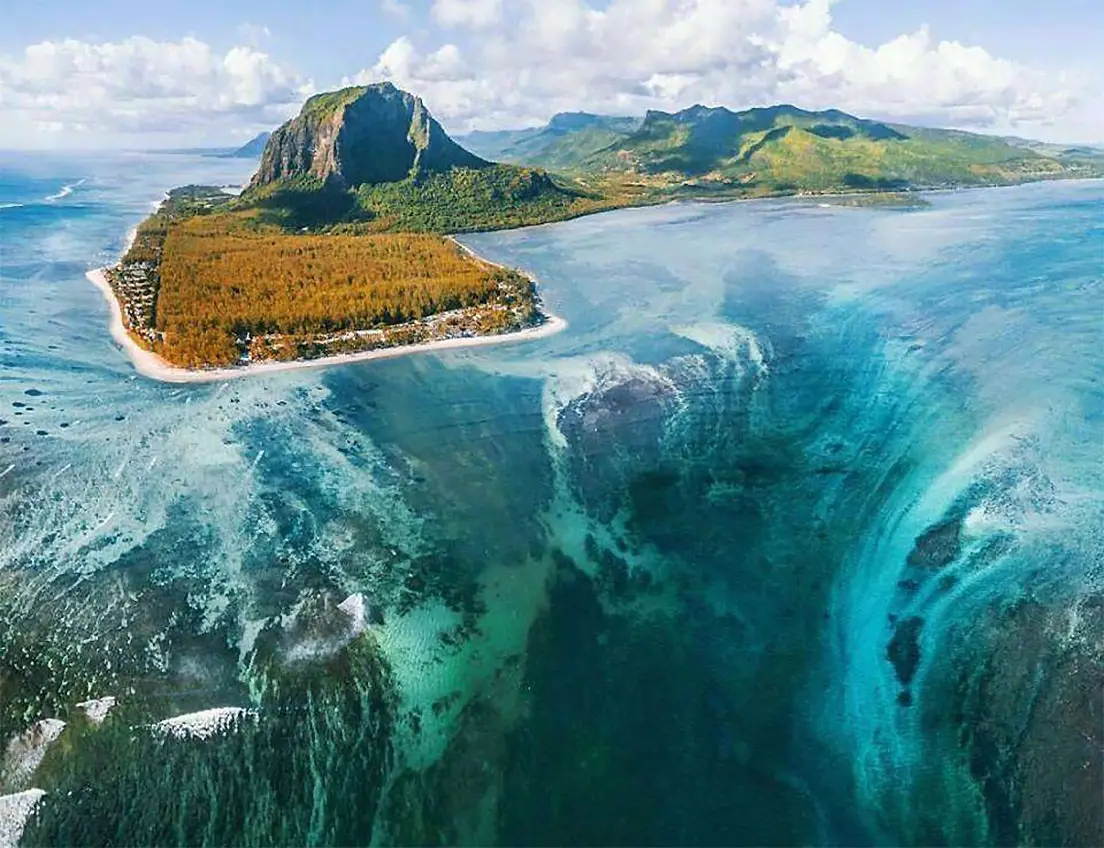 White Beaches
Mauritius is renowned for its endless stretches of white sandy beaches and crystal clear waters of the Indian Ocean. It truly is a tropical paradise where holiday dreams come true. Here are a few of the island's most notable beaches:
Flic-en-Flac – located on the west coast, this beach boasts the longest stretch of sand on the island. Take a leisurely stroll along the seafront and enjoy the vast lagoons and stunning sunsets. It's also a great spot for snorkeling.
Grand Bay – often referred to as the "Cote d'Azur of Mauritius", this beach offers a warm ocean, a beautiful sandy beach and exciting nightlife. It's also a top spot for windsurfing and sailing.
Le Morne – a romantic corner with a mountainous landscape in the background. It's perfect for swimming, water sports and reef diving, with the added bonus of unique sunsets.
Belle Mare – the name says it all, this beach is simply beautiful with its sea shimmering in a thousand colors. The great lagoons and beautiful beaches surrounded by lush coconut palms are truly a sight to behold.
Blue Bay – a popular swimming spot and home to a beautiful marine reserve. It's a true paradise for swimmers, divers and windsurfing enthusiasts. Rent a glass-bottom boat and admire the unique corals at Blue Bay Park.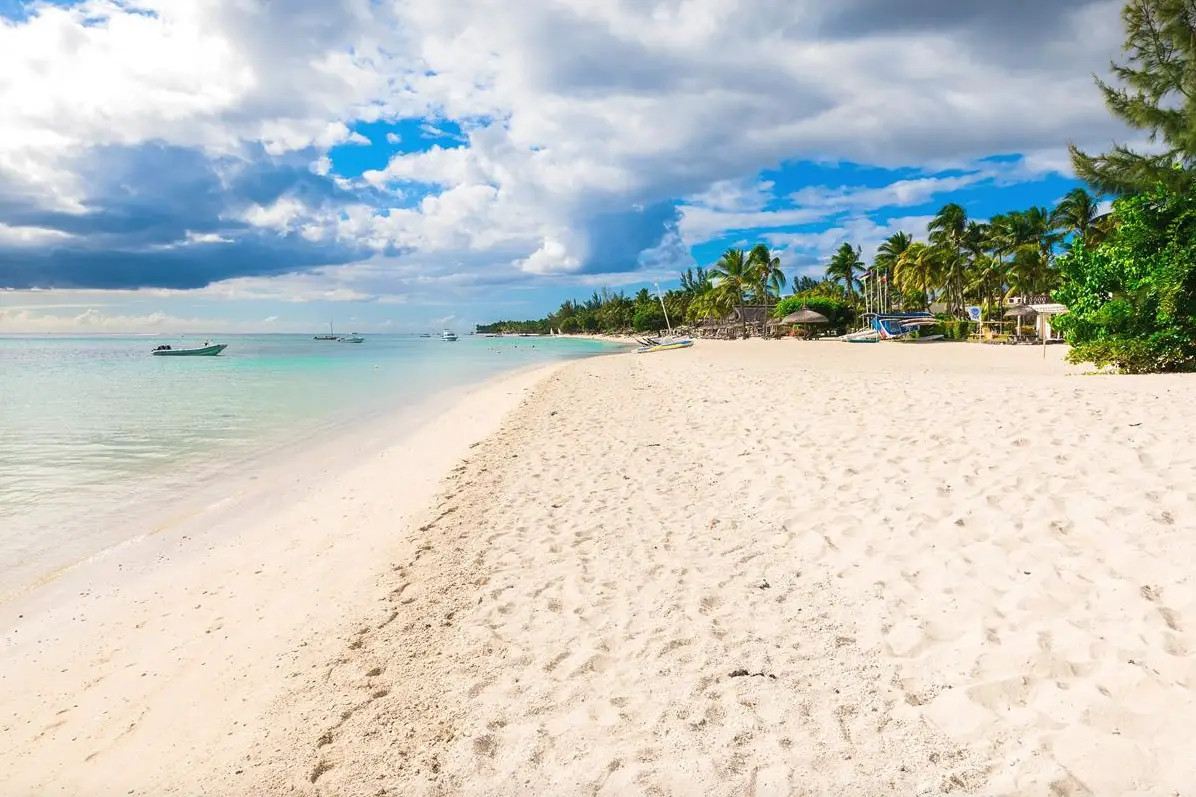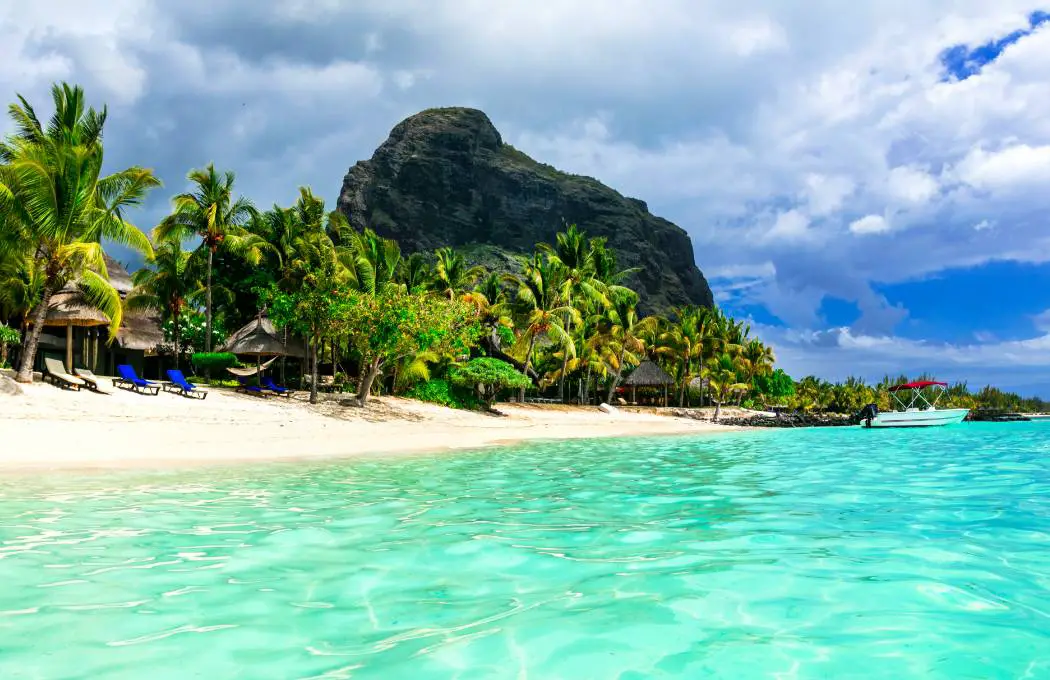 Luxury Resorts
Thinking about a luxurious getaway where one can feel like royalty? Mauritius is known as the perfect destination. This tropical paradise impresses in every way, offering a top-notch experience away from the crowds of tourists and overcrowded beaches and resorts.
Mauritius boasts some of the most luxurious resorts in the world, with a wide range of options to choose from. If you're looking to splurge, it's sure to be a vacation that will be etched in your memory forever.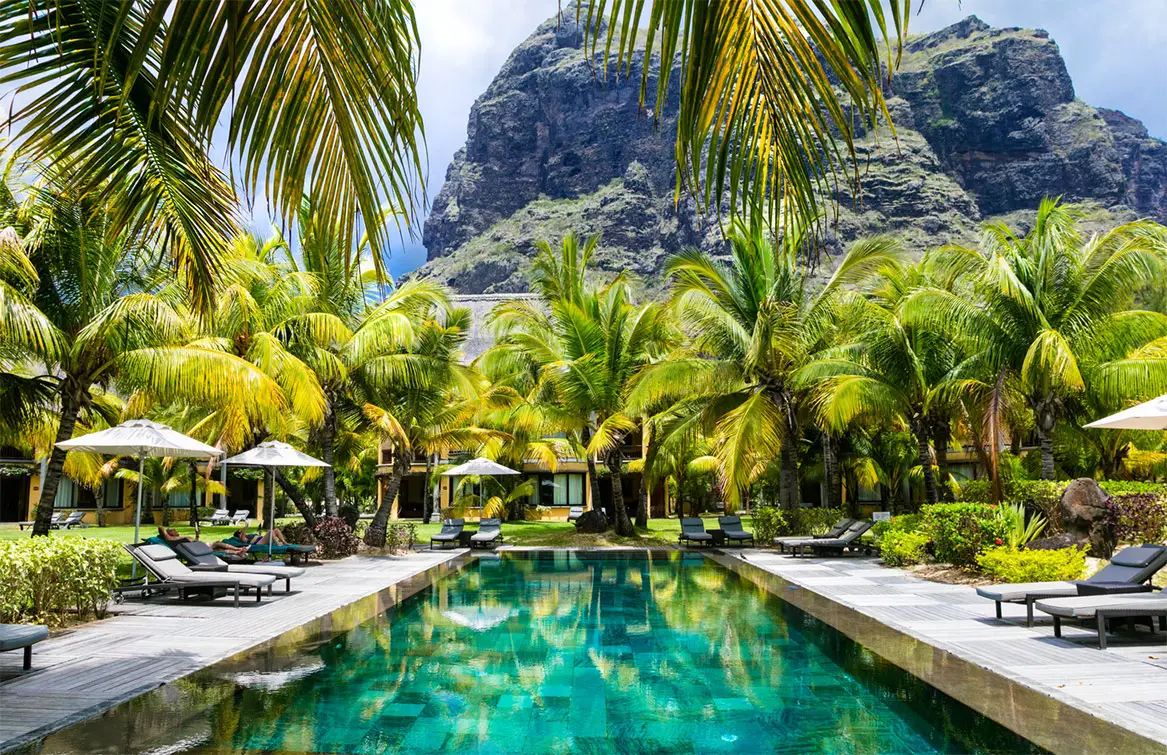 Rum
Mauritius is home to some of the world's finest rum, known for its exceptional taste. As the largest exporter of sugar cane by-products, the island has a reputation for producing high-quality alcohol. If you're a fan of spirits, a visit to Green Island is a must.
Here, rum is considered a national treasure and is available in a variety of high-quality options. As a souvenir, consider picking up a bottle or two to share with friends back home. To truly immerse yourself in the rum-making culture, head to Domaine Les Pailles, where you can take a tour of the colonial mansion and learn about the production process before indulging in a tasting of various liquors.
Seven-Colored Sands of Chamarel
In the west of Mauritius, near the town of Chamarel, lies a one-of-a-kind spot known as the Seven-Colored Earth. It may be hard to believe from photos, but we can assure you that the vibrant dunes are completely real. The colors come from the transformation of rocks into clay minerals, and you can see as many as 40 different shades, including red, brown, purple, green, blue, yellow, and orange. The sun shining on the dunes brings out different hues, making it the perfect spot to sit and admire the view from the terrace of a nearby café.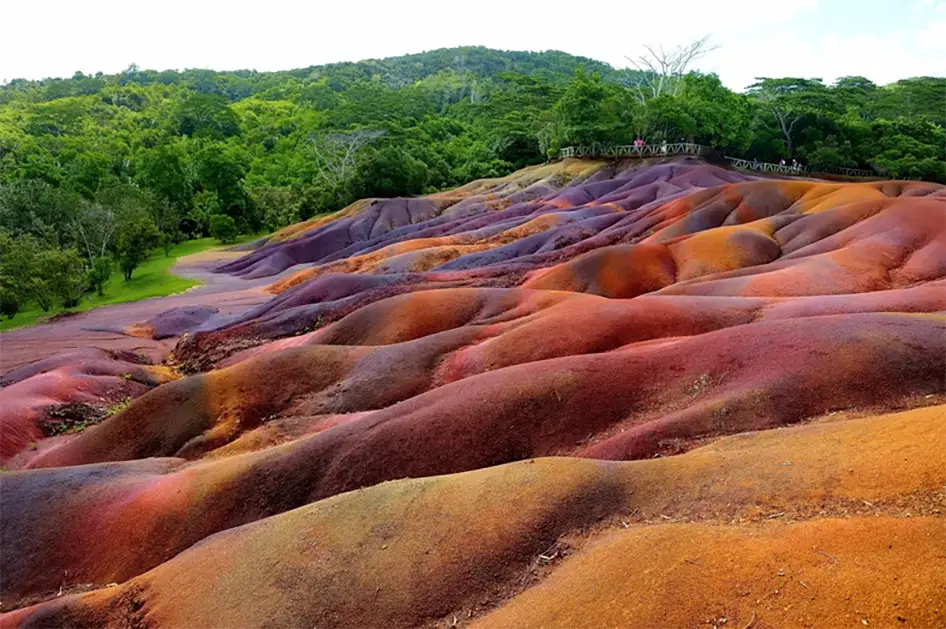 Turtles
Giant tortoises once roamed the island of Mauritius but were hunted to extinction by Dutch colonizers for their meat. Today's population of giant tortoises on the island was introduced from Seychelles and has grown to be one of the largest in the world. The idea of creating a turtle reserve on the island dates back to the 19th century, with naturalist Charles Darwin being one of the early advocates for its creation.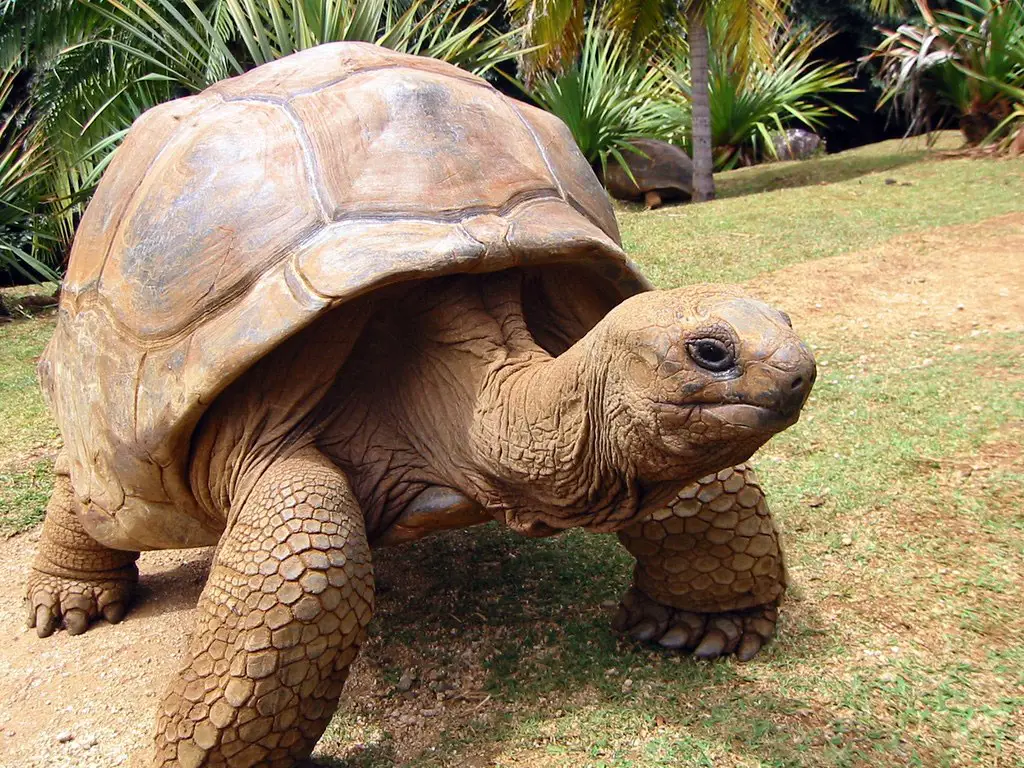 Postage Stamps
Mauritius was the fifth nation in the world to issue postage stamps. Now, the oldest examples can fetch over a million dollars and are highly sought-after by collectors. At the post office in Mauritius, there's a special section for stamp enthusiasts to add to their collection. The most renowned "Red Penny" or "Blue Penny" stamps can be found at the Blue Penny Museum, as only two copies still exist. But, they are only available to view in the display cases.
Mark Twain's Delight in Mauritius
Mark Twain, the renowned American author and humorist, was known to have a deep love for Mauritius. He visited the island during his world tour in the late 19th century and was immediately captivated by its natural beauty. As a result, he wrote his famous quote: "Mauritius was created first, then heaven and that heaven was copied after Mauritius."
Sega Dance
Sega is a lively dance that has its roots in the tradition of African slaves who worked on sugarcane plantations in Mauritius. It was popularized in the 1950s by Creole singer Ti-Frère and is now considered the national dance of the island. You'll often see locals dancing it around bonfires on the beach during holidays and celebrations. What's more, Sega has today the status of the cultural heritage of UNESCO.
Interesting Mauritius Facts
On March 12, 1968, Mauritius gained independence from Great Britain.
The country's highest peak, Piton de la Petite Riviére Noire, stands at 828 meters above sea level.
The flag of Mauritius features four horizontal stripes: red symbolizing the struggle for independence, blue representing the Indian Ocean, yellow representing the light of independence, and green symbolizing agriculture. It has been the official symbol since January 9, 1968.
The longest river in the country is Riviere des Creoles.
Mauritius has a population of just over 1.2 million people and it is estimated to remain around that level by 2050.
Sculptures and religious artifacts in places of worship should not be touched.
Arab and Malay sailors knew of the island as early as the 10th century, and it was later discovered by Europeans in the 16th century through Portuguese explorers. The island was subsequently ruled by France and Great Britain.
The Dutch first colonized the island in 1638, naming it after Prince Mauritius van Nassau. In the 18th century, the French took control of the island and renamed it Île de France. The original name was restored in 1810.
Mauritius does not have a standing army.
There is no official language in Mauritius, but English and French are considered national languages.
The tallest building in the country is the Bank of Mauritius Tower in Port Louis, which was built in 2006. It has 22 floors and is 124 meters high.
There are 5 airports in the country, with 2 having paved surfaces.
There are 2,428 km of roads.