Churros are a perfect example of the diversity of Spanish cuisine, which is not just limited to seafood dishes but also includes mouth-watering sweets.
The history of churros goes all the way back to the 18th century, when the trend of pairing hot chocolate with churros caught on among the wealthy in Madrid. It didn't take long for the rest of Spain to fall in love with this delectable snack.
But what is the real story behind the origins of churros? Let's dive in and find out!
What Are Churros?
Churros are a delightful treat made from a dough mixture of wheat flour, fat, and sugar, that is deep fried to perfection in oil.
They are typically shaped into long, thin tubes, and the famous star shape is created by pressing the dough through a special machine called a churrera.
You can find churros at specialty shops, known as "churrerías," as well as in cafes, bakeries, and bars all over the world.
How to eat churros?
Churros are a versatile treat that can be enjoyed in a variety of ways, including:
with hot chocolate (churros con chocolate)
sprinkled with sugar or powdered sugar
with cream filling (churros rellenos de dulce de leche)
with caramel filling
The traditional way to eat them is by dipping slightly salty, crumbly churros in not-too-sweet hot chocolate or coffee.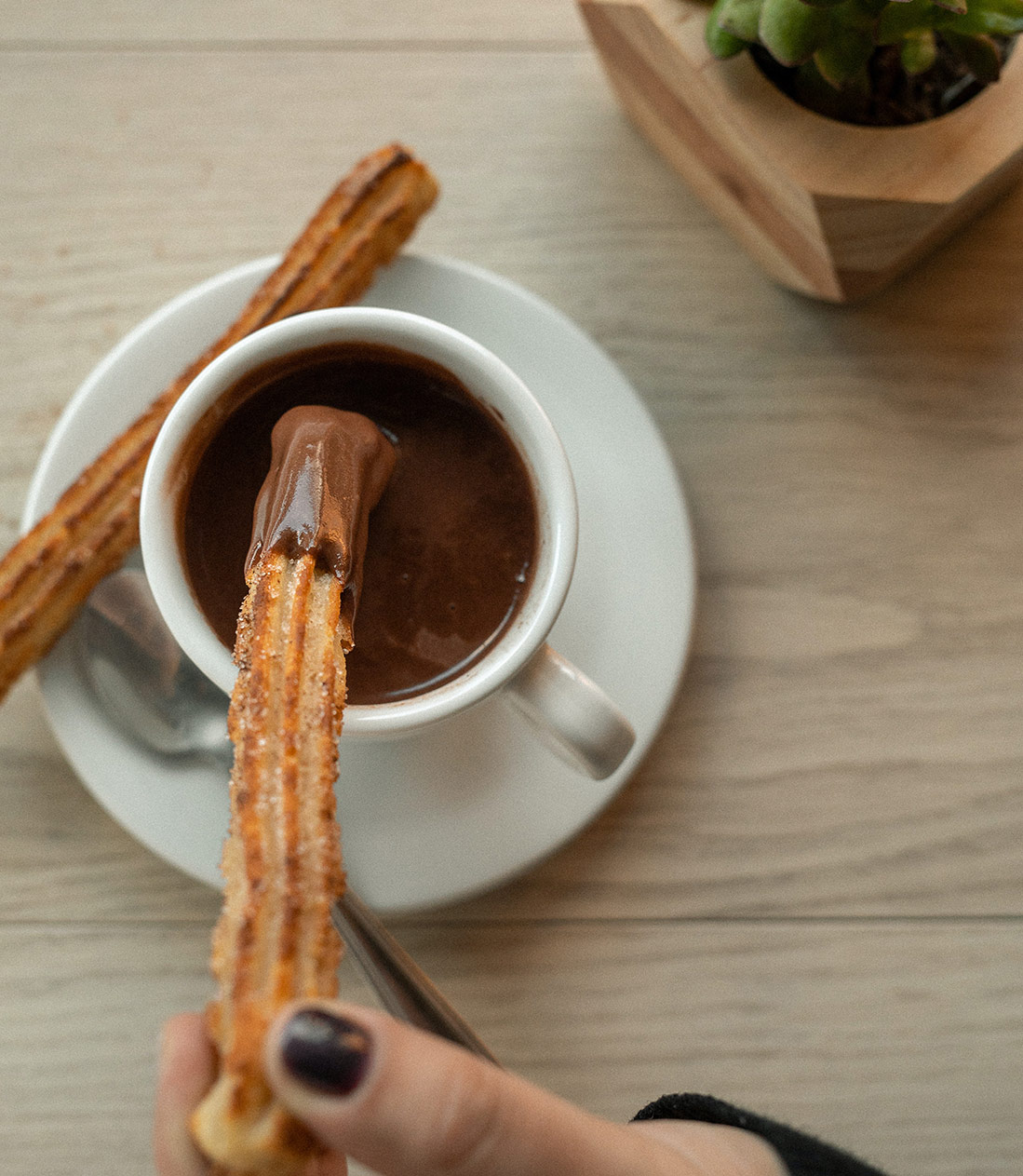 However, nowadays you can also find churros sprinkled with sugar or powdered sugar, or filled with delicious options like cream, caramel, or dulce de leche. While churros with milk and caramel filling originated in Latin America, they are now very popular in Spain as well.
Other creative options with fancy sprinkles, fillings, and toppings are also popular variations of this classic Spanish treat.
How to make churros at home?
With a little practice, you can recreate churros in the comfort of your own home.
The dough for churros is made with a simple combination of flour, water, milk, eggs, butter, sugar, salt, and oil. Just combine all the ingredients in a heavy-bottomed pot and cook them over low heat while stirring.
Then, you can squeeze the dough out of a pastry bag with a star-shaped tip that has a diameter of about 1 cm directly into hot frying fat or oil with a high smoke point. Fry the churros for about 4 minutes until they're crispy on the outside and soft on the inside.
A Brief History Of Churros
Churros are believed to have originated in Spain, although the history of this delicious treat is quite interesting and complex. There are two stories that tell the tale of how churros came to be.
The first one comes from China, where the Portuguese supposedly brought the idea of deep-frying dough. Churros are said to be the cousins of Chinese Youtiao donuts, which interestingly enough are called "Chinese churros".
The second story is about shepherds who were constantly struggling with the lack of fresh bread while tending their sheep in the high mountains. They then had the idea of frying a simple cake as a substitute for bread.
This story is also believed to explain the origin of the name "churro". It is said to come from the name of the ram's horn of the Navajo-Churro breed (called Churro for short), which resembles the Spanish churro in shape. However, this story is considered to be less likely.
Where You Can Get The Best Churros In Madrid And Barcelona?
When you're in Spain, churrerías are a common sight on almost every major street in big cities. These shops, both big and small, serve up this delectable treat in areas with high foot traffic, making it easy for both locals and tourists to satisfy their cravings.
However, there's one golden rule to keep in mind: make sure they're fried on the spot! Avoid places that simply sell churros without preparing them fresh. These pre-made churros might not be as tasty and crispy as you want them to be, as they could have been waiting around for hours.
So, if you're looking for the best churros in Madrid and Barcelona, we've got you covered! Let's explore where to find them.
Chocolatería San Ginés
Address: Pasadizo de San Ginés, 5, 28013 Madrid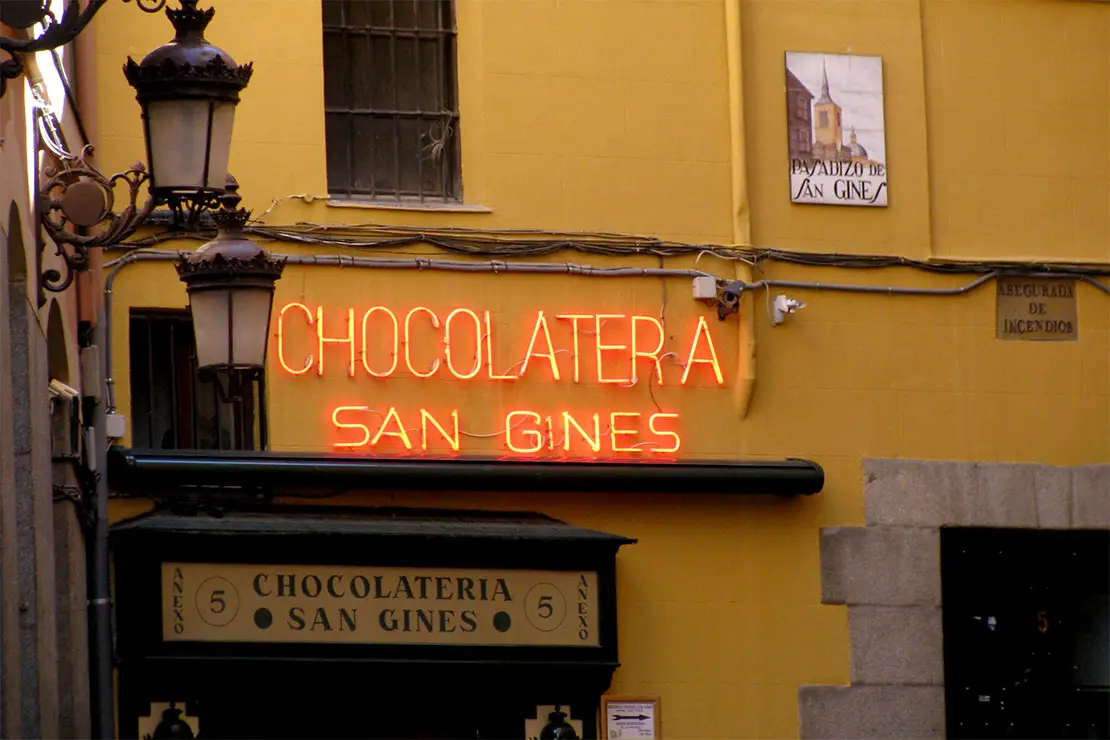 I highly recommend visiting the traditional churrerías that have been family-run for generations.
One such place is La Chocolatería de San Ginés, a cultural icon in Madrid that has been serving churros for over a hundred years.
Located in the charming passage of Pasadizo San Ginés 5, just a short walk from the Puerta del Sol and Plaza Mayor, this place is always packed with locals and tourists alike.
Keep in mind that you'll need to queue up to place your order, pay, and then wait for your table. But trust me, it's worth the wait! And the best part? It's open 24/7, so you can satisfy your churros craving any time of day or night.
Click here to visit official website
Chocolateria 1902
Address: C. de San Martín, 2, 28013 Madrid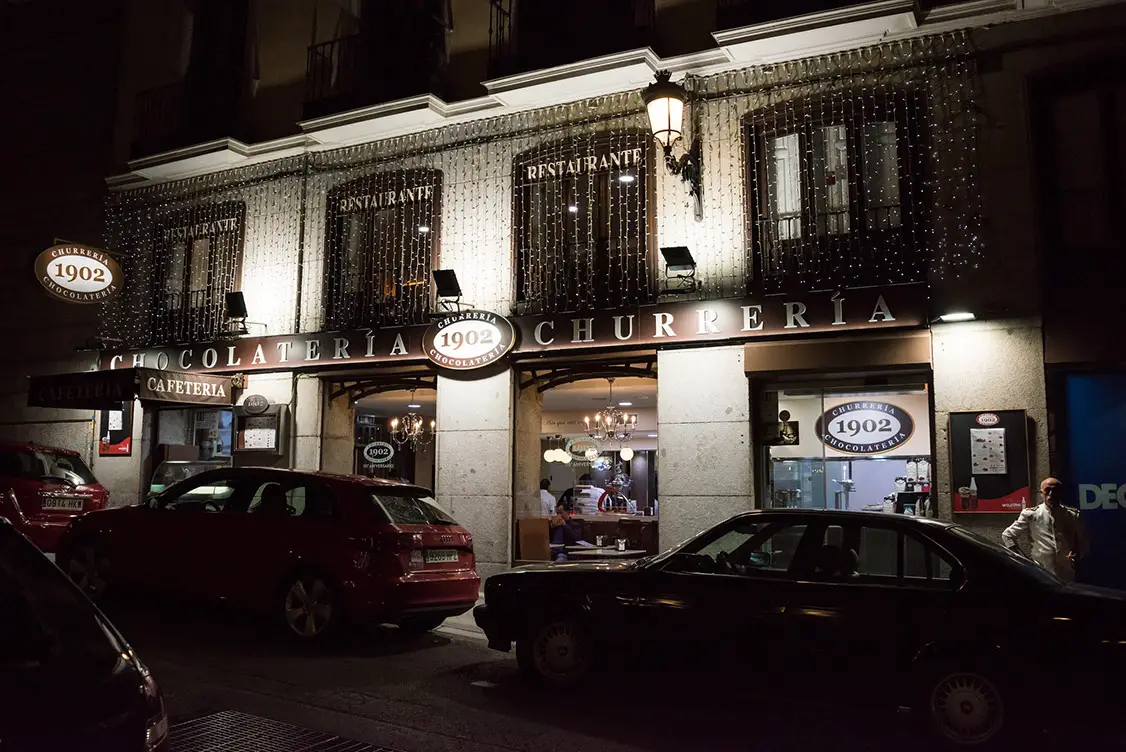 If you're looking for another great spot to try churros in Madrid, I highly recommend checking out Chocolateria 1902 (formerly Los Artesanos 1902 Chocolate).
This popular churrería has been around for over a century and is located on Calle de San Martín 2. You'll get to enjoy fresh, traditional churros while also being able to watch the whole frying process in action.
Click here to visit official website
Xurreria J. Argiles
Address: Carrer de la Marina, 107, 08018 Barcelona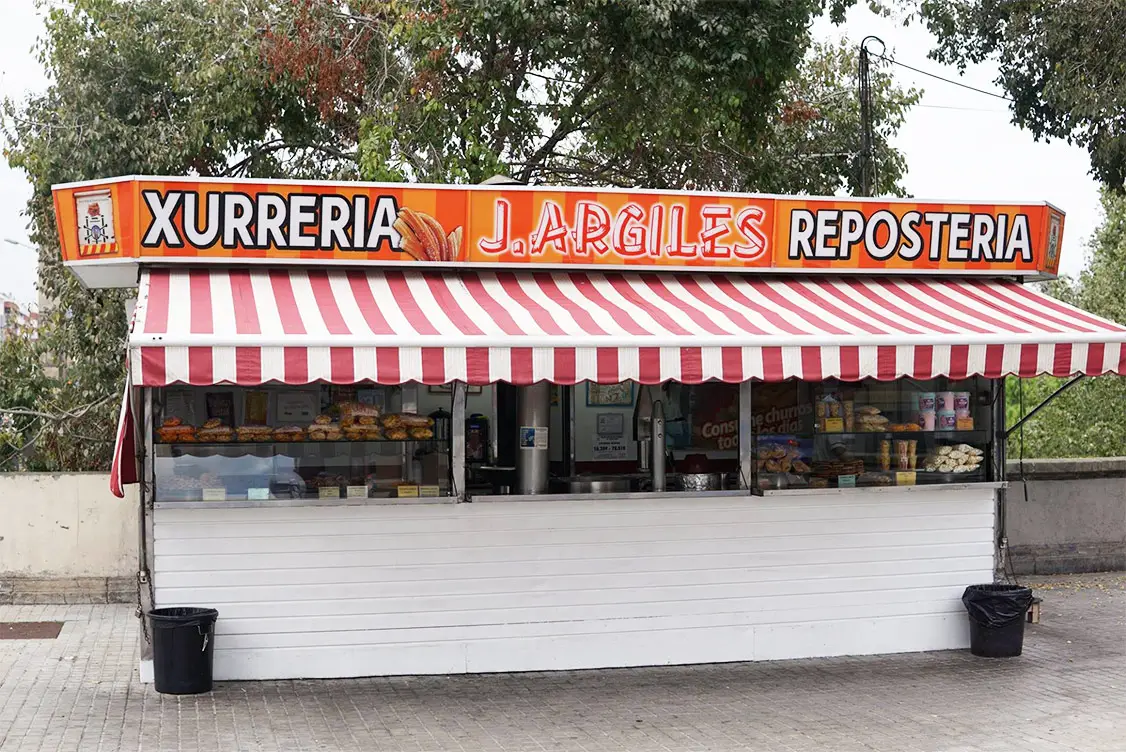 Oh, I have to share with you my favorite churrería in Barcelona. It's called Xurreria J. Argiles, and it's a hidden gem located on Carrer de la Marina.
Don't be fooled by its modest appearance – the churros they serve are simply amazing. In fact, many locals say that it's the best place to try this delicacy in the entire city. Trust me, you won't be disappointed!