Caño Cristales: A Liquid Rainbow in the Heart of Colombia
If you're looking for an extraordinary travel experience this year, consider Colombia's stunning Caño Cristales river. Located in the Meta province near the town of La Macarena in the Serrania de la Macarena National Park, Caño Cristales offers a rare opportunity for visitors to see a stunning display of vibrant, rainbow-like colors in a tropical river environment.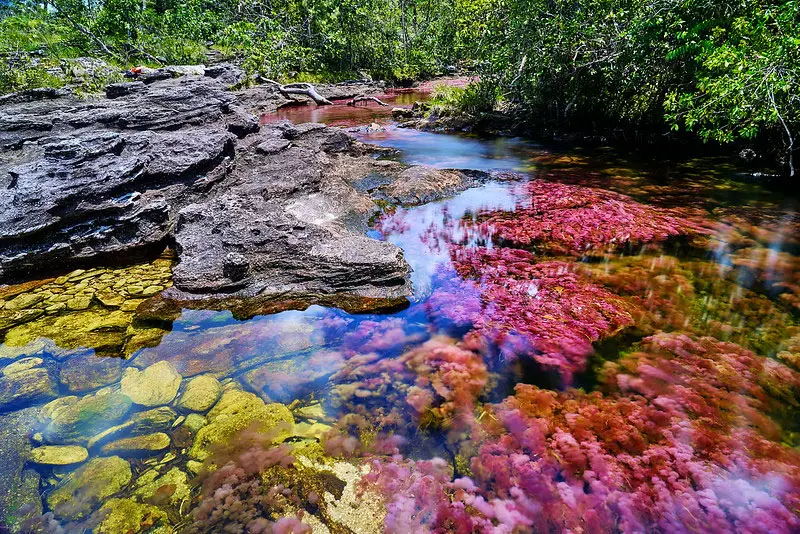 A River Like No Other
Commonly known as the "River of Five Colors", the waters of Caño Cristales seem to come to life from approximately mid-May to early December with a rare combination of different black, blue, green, red and yellow shades. Many people consider it the most beautiful river in the world not only when visited during the most colorful part of the season that runs from July to November but also year-round.
The 62-mile winding, land rainbow, located in a mountainous, grassland region approximately 100 miles from Bogotà between the Andes mountains and the biodiverse Amazon and Orinoco areas, contains many stone features, rapids, waterfalls and pools. Caño Cristales means "crystal" or "glass" spout, and some sections of the river are so clear that they look like glass.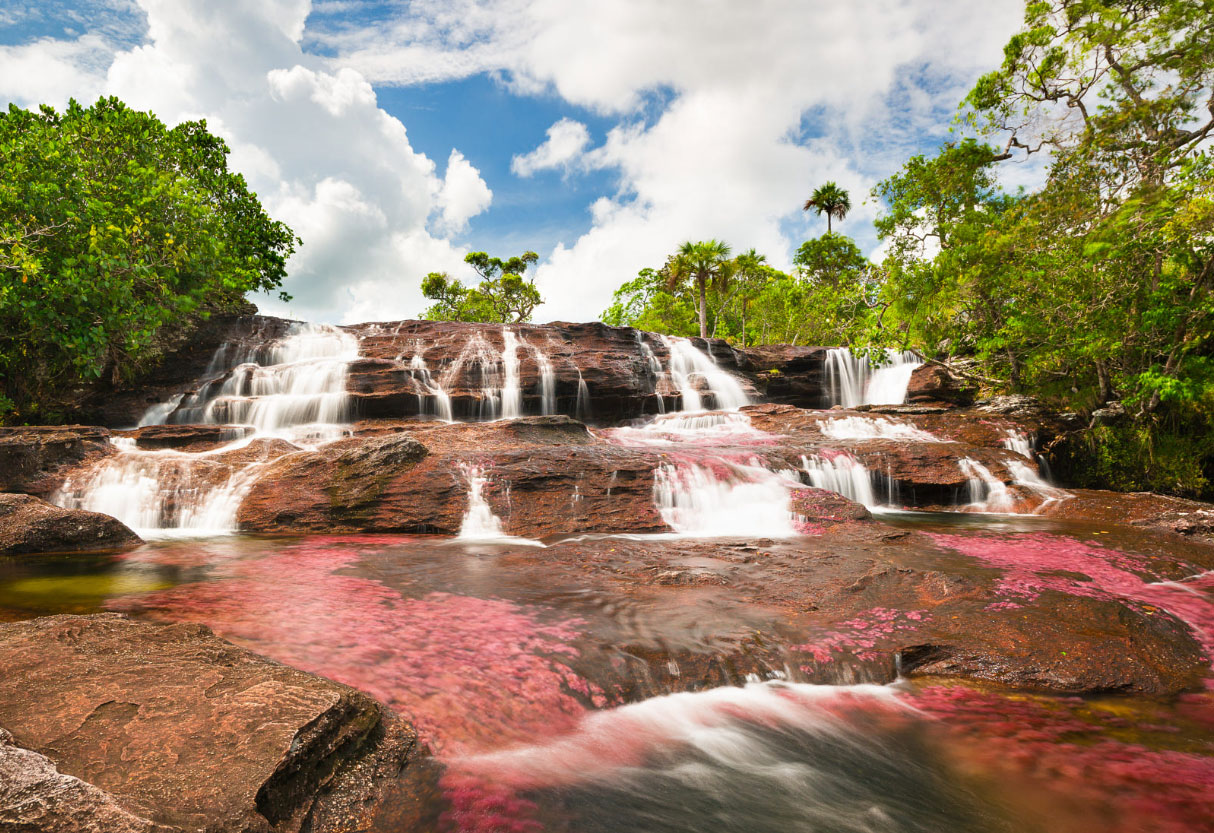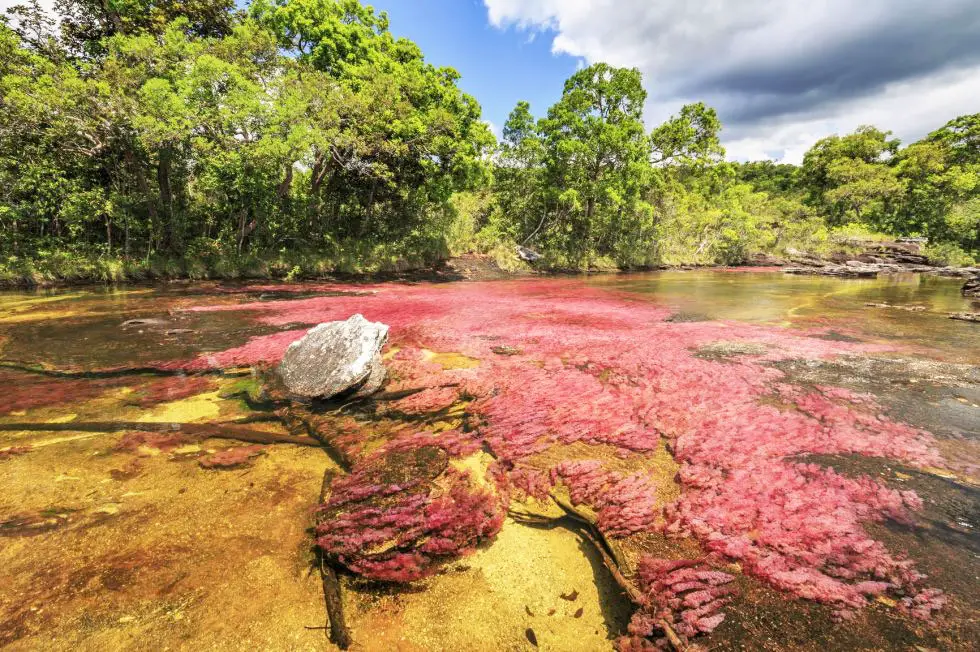 Why is Caño Cristales Colorful?
Caño Cristales is the natural habitat of the aquatic riverweed plant known as Macarenia clavigera, which inhabits a few areas of the park. If light and moisture conditions are perfect between the wet and dry seasons and it achieves peak health, Macarenia clavigera then spreads throughout the river and turns vivid shades of red. When light strikes the water and reaches the plant, sand and other plants, Caño Cristales becomes a rainbow of color, including shades of bright yellow, orange, hot pink, light green and maroon.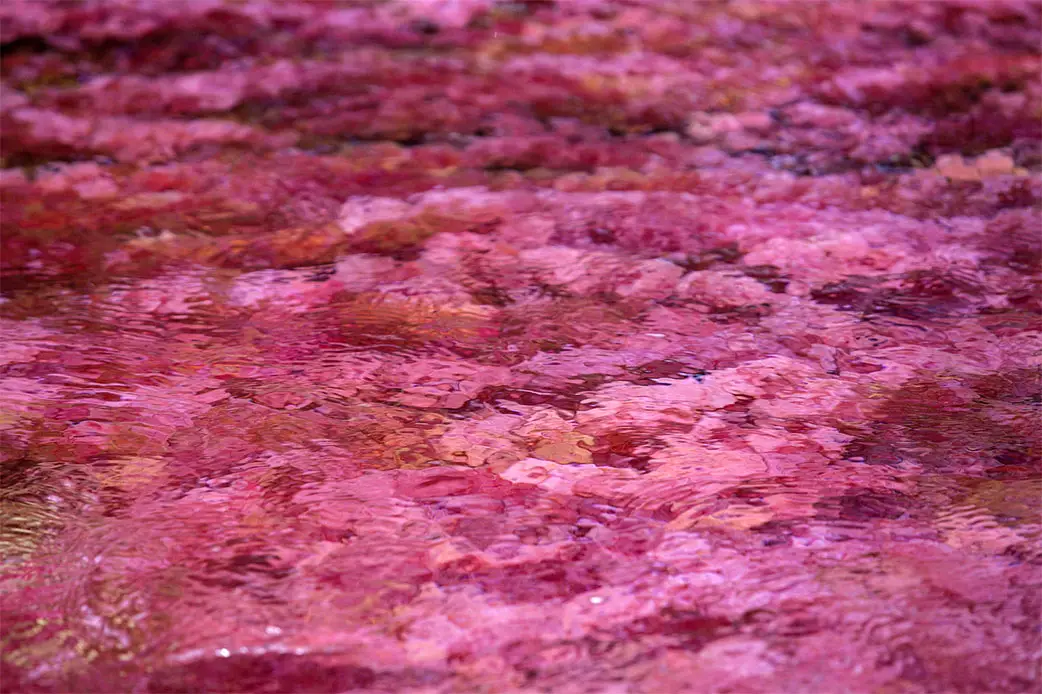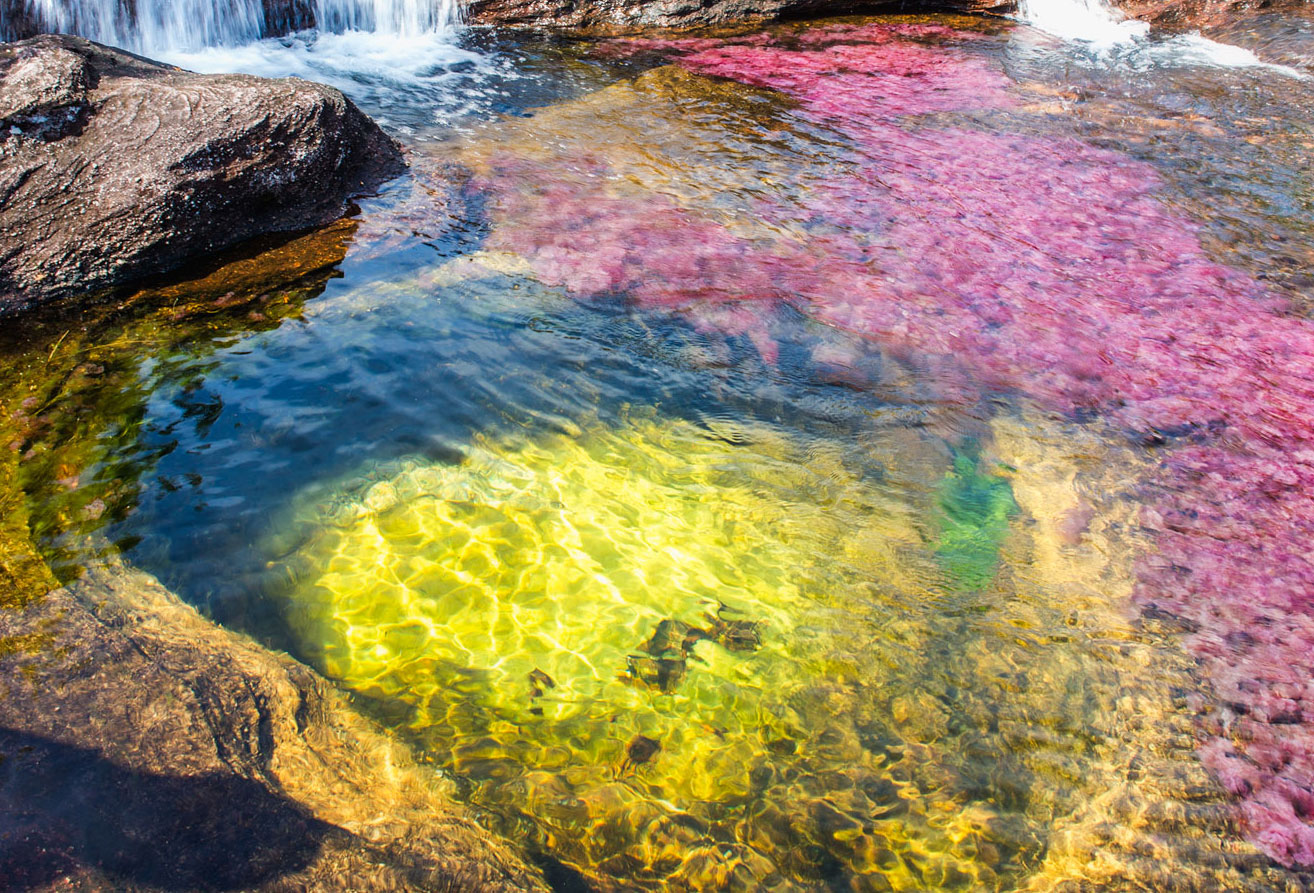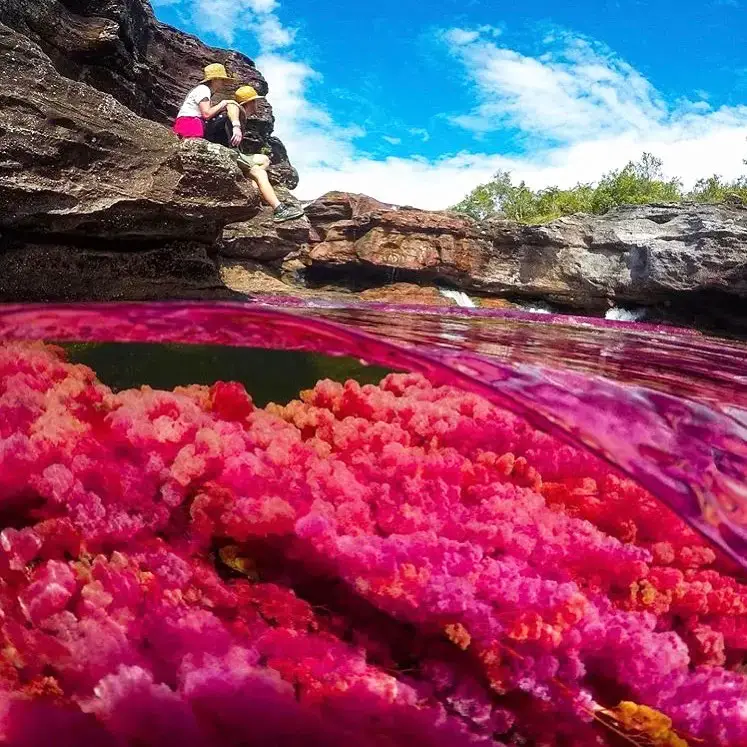 Quick Facts
Before visiting Caño Cristales, it's important to gain a solid understanding of the river and opportunities and challenges found in Serrania de la Macarena National Park.
The only way to reach this remote area is by chartering a plane or bus from Bogotà to La Macarena and hiking into the park with a licensed guide.
Given the threat to flora and fauna posed by overtourism, the government restricts visits to guided tours of only 200 people per day. No single-use plastics, insect repellents or sunscreen lotions are permitted on these tours.
Many fun sites exist along Caño Cristales. Popular stops include the yellow eye at the Cascada de la Virgen waterfalls, the zigzag stones at the Los Pinaos waterfalls that create unique sounds, and the open holes at Los Ochos where water disappears from view through tunnels located deep underground.
Tourists can also cool off and swim in several areas, including the lake at Piscina del Turista and the swimming hole near the Cascada de los Cuarzos waterfalls and cave.